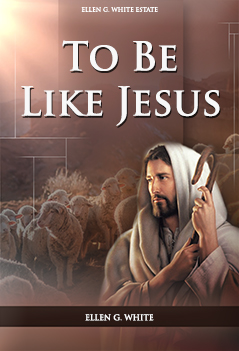 To Be Like Jesus. "We can have what Enoch had.
We can have Christ as our constant companion."
The Shepherd knows His sheep. When we stumble, He lifts us up, binds our wounds, and leads us on to victory. By daily surrender to His will we can enjoy sweet communion with God. Our trembling hand in His, we walk side by side through trial and tempest into a future bright with promise.
"E'en though the path I may not see, Yet, Jesus, let me walk with Thee."
Ellen White knew the Shepherd. She has nourished the Spirit of Millions with her deeply spiritual messages. Empasizing a different theme each month, this fresh compilation from her pen calls us into a deeper fellowship with God and equips us for the journey. Each devotional is a moment with the Master—another step in an ever—sweeter journey with Jesus.